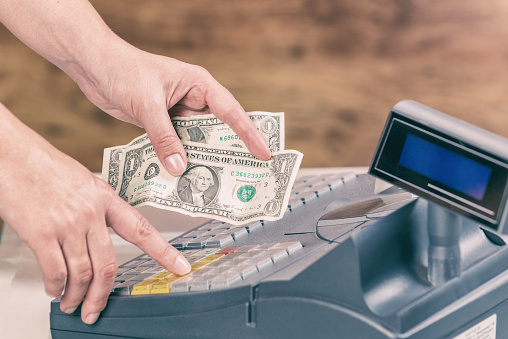 Business Runs Better With The Help Of Cloud Computing
Running a business have become easier these past few years with a use cloud computing. Cloud computing provides foundation and any information technology related services.
If you have internet connection, you can access to cloud anywhere and anytime you want to. Cloud-based CRM enables security and storage of important data in the business. Control and secure your business' important data when using the easy and flexible cloud-based CRM.
Your business relationship and business information can be easily stored and accessed with a cloud-based CRM. Other factors of its important use are as follows.
A cloud-based CRM has a huge data storage. Many business owners usually have reserved extra storage of information while continually making the business grow. In the passing time, there will be more data of additional staffs and clients, software licenses and other servers in the business. Since the existence of a cloud-based CRM, data storage can be extended in larger scale and this can be done by simply contacting cloud host to get a new package.
Your cloud account is updated to the newer versions of document sharing. This is very useful in the business because members can easily look up into some updates made in the document. It is also possible for any member to edit or make adjustments in the document. This is the best way to avoid duplicating documents because other members do not know where it is placed and, it is not time-consuming updating on this document.
It is important to keep the files secured and protected. Cloud computing has this elements. The data center of cloud and IT experts ensure protection and robust security to any data entered in the cloud products. Your data can also be recovered if errors occur.
Working while traveling is made possible because of cloud computing. You can access to a cloud-based CRM from your smartphone, tablet or laptiop. Folders of paper works are not needed when you are traveling because you have all the data you need in the cloud. If you are able to connect to the internet, you can keep the business running with your smartphone or laptop while you are travelling.
Cloud provides services for easy collaboration with teams or individuals who are in different locations. This is an easy way for people in different locations to communicate and collaborate on a project. Expenses for traveling and business meetings are unnecessary because of the cloud's services. It will be more convenient for all of you involved in this collaboration as the time spent on traveling will rather be used on other important matters, plus, time adjustments for meetings will be possible with the system, cloud-based CRM. With cloud-based CRM, you are able to communicate with other people in different locations, share ideas, and collaborate on projects at the convenience of your own office or home.